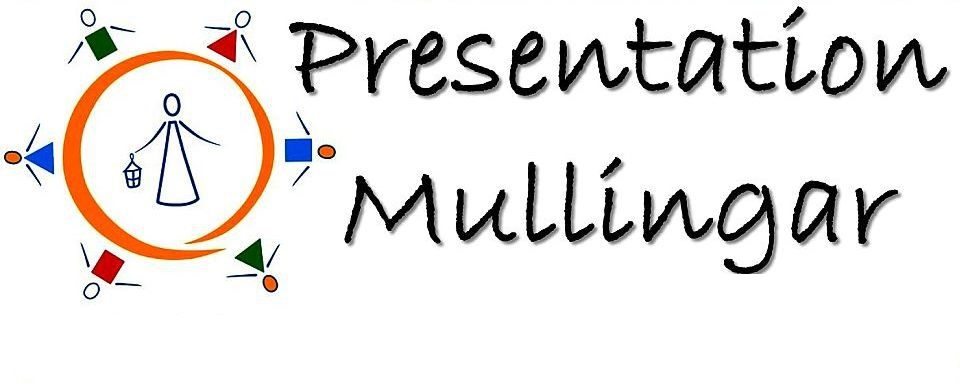 Orla's book is titled 'Orla and the go faster stick'.
Orla read from her book in Mrs Sullivan's class while presenter and cameraman from news2day filmed her and conducted an interview. Orla's book was one of the winners in the 'stories from the waterside' competition. Congratulations Orla!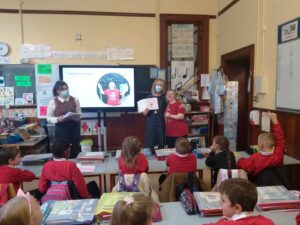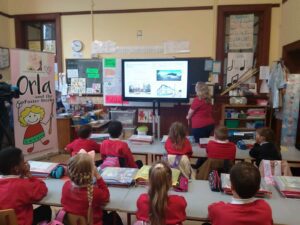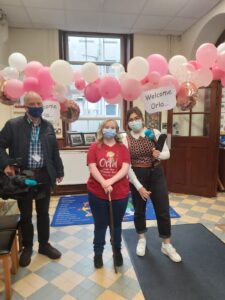 School Facilities
A friendly, enthusiastic and talented staff who keep abreast of all the educational developments and are dedicated to the total development and care of all the pupils.
Well-equipped classrooms
Interactive white board in all classrooms.
A large range of educational software.
Attractive playgrounds with markings for hopscotch etc.
Large Concert Hall's with stages.
A wide range of P.E. equipment.
Our school's are within walking distance from all the local facilities  – Library, Arts Centre, Swimming Pool, Tennis Club, Cathedral, Columb Barracks, Fire Station, Garda Station and the Royal Canal.