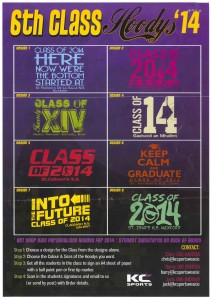 1. Look At the pictures.
2. Choose a hoodie colour.
3. Choose a colour for the writing on the hoodie.
4. Colour will be determined by majority vote.You can give your votes to your teacher
5. Hoodies cost €20 each. No obligation to buy a hoodie, just if you would like one.