Active School Week
The Department of Education and Skills and Healthy Ireland encourage all schools to organise an Active School Week (ASW) as part of their school calendar. The focus of the Active School Week programme should be on FUN and PARTICIPATION. It's an ideal opportunity to introduce young people and their families to new ways of being active, both during the school day and in the local community. ​
We had a packed schedule of events for our Active School Week with loads of new activities and sports for everyone to try. Below are some of the activities we enjoyed during Active School Week
Active School Week 2020 – Active Home Week
Due to the current circumstances with Covid 19, we are unable to keep up with Active Schools activities at school however, we can still make sure we are active at home!
This week we will take part in the 'Active HOME Week' Challenge. To complete the challenge, you should find four different ways of being active every day making sure this adds up to 60 minutes or more of physical activity. We're inviting families to participate in the 'Active HOME Week' too! The sheet below will help the whole family stay on track of achieving 60 minutes of activity per day. Any videos can be sent to activeschools@presentationmullingar.iePlease remember, to follow the government  advice. If exercising outdoors, keep within 2 km from home, keeping 2 m distance from others. There is an abundance of ideas given where leaving your home is not necessary at all.
Here are a few ideas to get you started:
Staying Active on the Farm..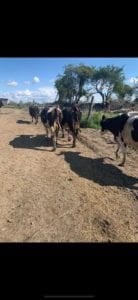 ASW 2019
Wake Up Shake Up!
What better way to start the day than a bit of a dance! Every morning during Active School Week starts wih a whole school Wake Up Shake Up to get everyone moving
Tug Of War
I dont like Cricket…..I love it..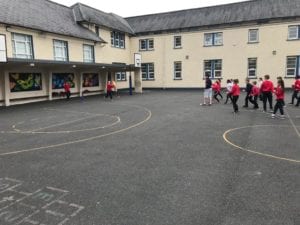 Every year during Active School Week, the sixth class students spend a day in the Junior School teaching the infants to first class about all the sports and games they know. Its always a fabulous day, the sixth class love being teachers for the day and the juniors love learning from the experts. The weather is always fantastic too!
Skipathon
Active Schools Flag
The Active School Flag initiative is a Department of Education and Skills initiative which aims to get more
schools more active more often. Presentation Senior has recently begun the process towards achieving
an Active School Flag. The initiative is focused on providing inclusive physical activity opportunities for
all members of our school community with an emphasis on fun. Our first Active Schools Committee has
been appointed and they are eager to get started. Here they are getting into the Halloween spirit!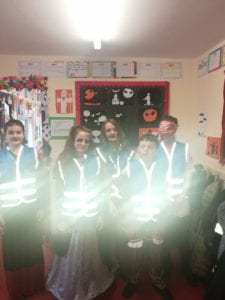 Sports Day
The highlight of ASW, and the one everybody looks forward to is the sports day. As usual Ms Shaw did a fantastic job organising everyone and all the events including 100 meters race, hurdles, obstacle course, long jump, penalty shoot out, 400 meters race and much much more. A great day was had by all.