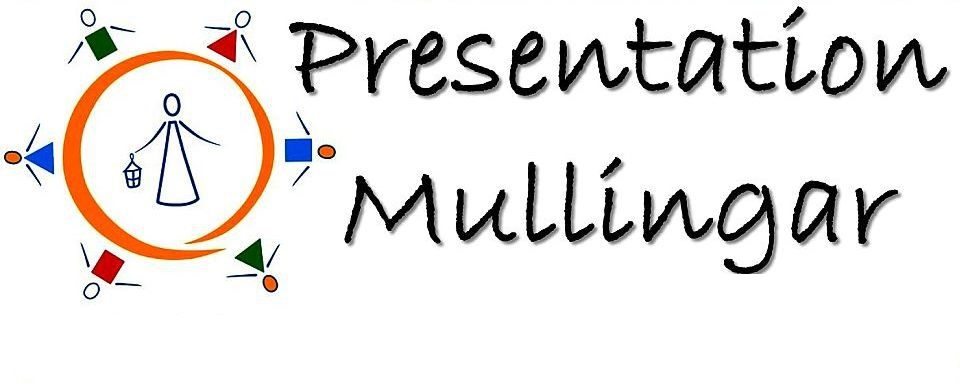 Our Junior School Community marks Presentation Day with the blessing of the stone from Lourdes Grotto by Father Vincent.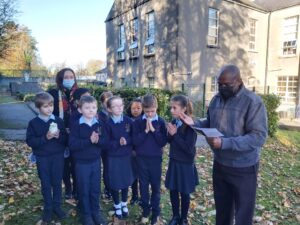 Father Vincent , Miss Miskell(school principal) and  second class pupils (room 12).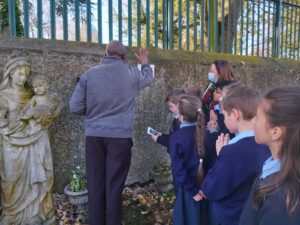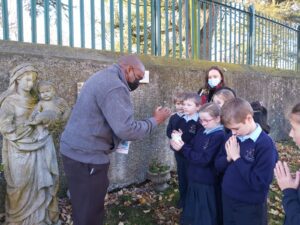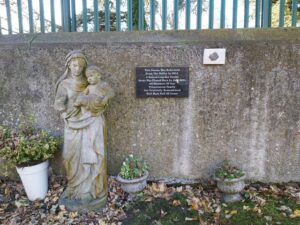 School Facilities
A friendly, enthusiastic and talented staff who keep abreast of all the educational developments and are dedicated to the total development and care of all the pupils.
Well-equipped classrooms
Interactive white board in all classrooms.
A large range of educational software.
Attractive playgrounds with markings for hopscotch etc.
Large Concert Hall's with stages.
A wide range of P.E. equipment.
Our school's are within walking distance from all the local facilities  – Library, Arts Centre, Swimming Pool, Tennis Club, Cathedral, Columb Barracks, Fire Station, Garda Station and the Royal Canal.