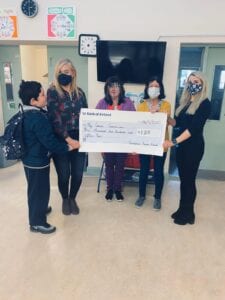 Last month, Ryan Casey who attends the autism unit in the Presentation Senior School received a service dog from "My Canine Companion"  My Canine Companion charity train  and place highly skilled  assistance and companion dogs with children and young adults living with autism.  They are committed to supporting children with autism gain independence.
Ryan was on the waiting list for a service dog for the last five years. It costs just over €10,000 to train each service dog over a period of two years from birth right through to graduation as a Service Dog.
The staff and pupils in the Presentation Senior School held a fundraising event for My Canine Companion, in which 1,215 euro was raised so another child like Ryan would benefit from this great service.